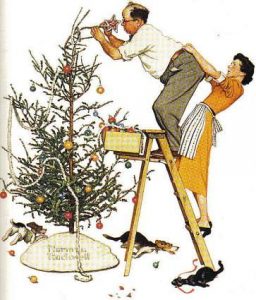 The best gifts are those of self and nothing speaks of self-sacrifice better than the gift of time.
We encourage everyone to give of their time in service to others. In fact, we want to hear when you do this.
Whether it is hearing of neighbors helping each other with disaster clean-up or merely shoveling snow, small acts of service are true gifts of love.
Over the years we have participated in or heard of many efforts related to Santa's Sleigh through this type of giving. Many times we have help organize and drive such giving in communities, churches and organizations.
It is harder to remain truely anonymous in these situations — but that can sometimes be done too. In the end, it is all about helping another.
We enjoy hearing of these stories. If you have such a tale to tell, please share it with us below! We may end up sharing it with others.